We are glad to have the internationally experienced physiotherapist Eva Bösch as locum therapist at Top-Physio for a couple of weeks as of January 2015!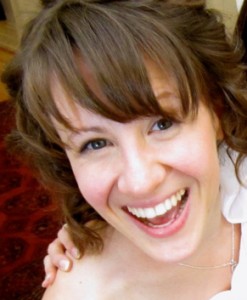 In 2005, Eva graduated as a physiotherapist in Vienna and worked for several years at the Orthopaedic Hospital Speising. In 2009, she left for Australia for further studies and completed a Master of Musculoskeletal and Sports Physiotherapy.
The main focus of this degree was manual therapy, sports physiotherapy and chronic pain. In the following 5 years she worked in a renowned private clinic in Adelaide, South Australia and at the University of South Australia. In 2014, she successfully completed a Bachelor of Health Science (First Class Honours) and researched in the area of chronic pain with emphasis on the role of the brain in pain supported by two scholarships. She has published some of her work already and has presented at the 15th World Congress on Pain in Buenos Aires, Argentina.
She has appointments available from January onwards and she is looking forward to meeting you.